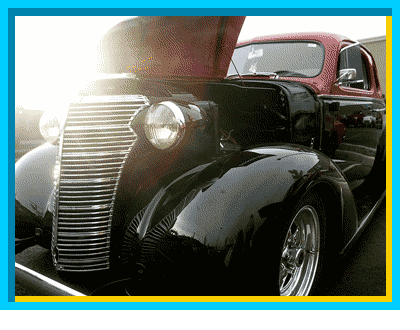 Graffiti Week is perhaps one of the most looked-forward to events on the Douglas County calendar. For 30 years this event has galvanized local residents who eagerly await the public and private events that allow them to showcase their cars, bikes, and trucks.

The News-Review in conjunction with our sponsors recognizes the hard work and dedication involved in the restoration or customization of a piece of history like an automobile, bike or truck. We want you to upload that one amazing photo you have in your collection! Maybe it's your own set of wheels, a friends, or just an amazing image you captured on the street or at a show...

So, register today (if you haven't already registered for some of our previous contests), upload your photo and then go and vote for it! It's that simple! You can vote once per day for the length of the contest.

You can enter once only but make sure all your friends and relatives know you've entered and get them to cast their votes as well!. There will be one 'People's Choice', selected by yourselves and there will be one News-Review Choice selected by our staff photographer Michael Sullivan.



Anyone! If you have a picture you think others would love to see then submit it.



Absolutely. As long as it is still within the submission and voting period you can register, upload your image and vote! The contest voting opens on Sunday 23rd June and closes at midnight on Monday 15th July.



Send the image to our WebMaster - webmaster@nrtoday.com along with your contact information (Name, Phone Number, Address) plus a title for the image and a brief description, and ask him to upload it for you. If you supply an email address he'll then send you an email to let you know its there and you can cast your vote.

If you don't have email, you can send the image to the News-Review, 345 NE Winchester, Roseburg OR 97470. Mark your envelope "Graffiti Weekend Photo Contest" and if you want the photo returned, please include a stamped self-addressed envelope. You are also free to drop your image off at the News-Review where we can scan it for you and take your details in person.



Yes!




| | | | | | | | |
| --- | --- | --- | --- | --- | --- | --- | --- |
| All times are in Pacific Time. | | | Completed | | Current | | Future |
Sun, Jun 23 2013 12:00 AM -
Mon, Jul 15 2013 11:59 PM
Sun, Jun 23 2013 12:00 AM -
Wed, Jul 17 2013 11:59 PM